Derma UK are delighted to announce the launch of the new Menthoderm® 5% Menthol in Aqueous Cream to the range.
Here at Derma UK, we are continuously aiming to innovate and expand our portfolio of trusted products, so we are proud to be able to deliver a higher strength to our Menthoderm® SLS Free portfolio.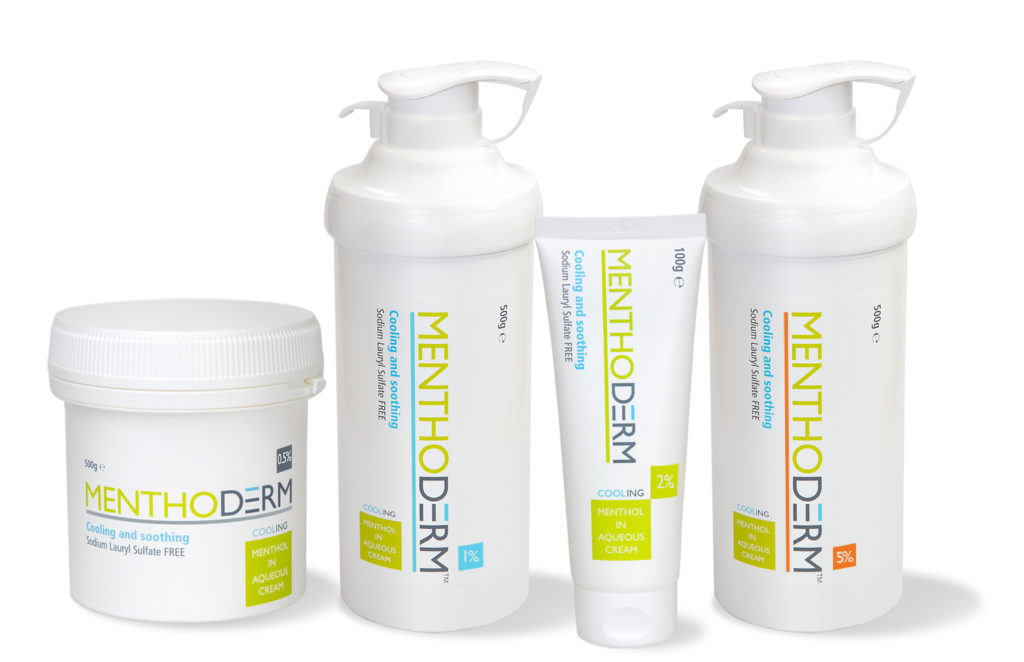 What is Menthoderm®?
Menthoderm® is a premium menthol in aqueous cream that helps alleviate the symptoms associated with heated, dry, itchy and irritated skin. Menthoderm® is the only 0.5% – 5% range of Menthol in Aqueous Cream to be SLS Free.
Availability
Menthoderm® is now available in four strengths: 0.5%, 1%, 2% and the new 5%. Your patients can choose from a 500g pot or pump pack, or a 100g tube, allowing their prescription to be tailored to suit their needs. 
If you would like more information or to order samples into your department, visit dermauk.co.uk, email info@dermauk.co.uk or call 0191 375 9020