Solution 5%
Colposol® is a 5% w/v solution of acetic acid which is used as a diagnostic adjunct in cervical cytology.
Recently, Colposol® has been registered with the MHRA as a Class 1 Medical Device. All future stock will bear the UKCA mark. There has been no other change to the product.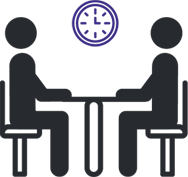 Request more
information

(For Healthcare Professionals)
Arrange a demonstration, this can be arranged either face to face within your department or digitally.
For hospital and laboratory use only
• For queries relating to Colposol®, please contact us on +44 (0)191 375 9020.

Legal Category: Class 1 Medical Device
Adverse Effects
Adverse events should be reported to Derma UK on +44 (0)191 375 9020