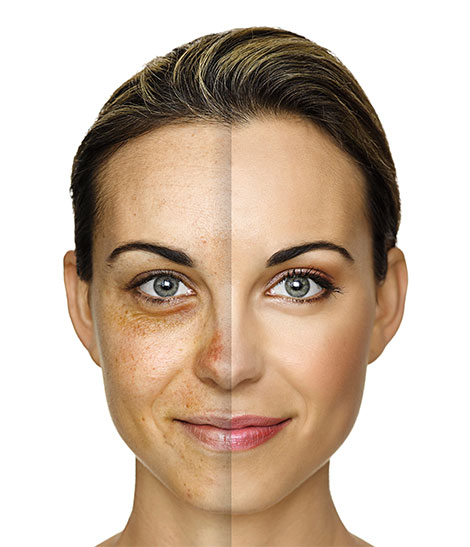 Skin camouflage
Derma UK Ltd is the appointed distributor of Covermark® Foundation & Finishing Powder in the UK, handling their supply for NHS prescriptions and servicing medical professionals, camouflage practitioners, and the supporting organisations and charities.
Covermark® is a world leader in cosmetic camouflage and has a prestigious history of more than 80 years. The unique formula was the first and only skin camouflage to be granted a US patent back in 1932. It is a specialised camouflage make-up, which contains substantially more pigments in its preparation compared to ordinary fluid foundations.
Covermark® Foundation is 100% water and sweat proof, lasting 24 hours, and provides SPF 30 with natural filters which are highly recommended for sensitive skin. Furthermore, one of Covermark's great advantages is that all product claims are proven and substantiated by clinical studies.
Covermark® Finishing Powder is a silky, loose, setting powder applied after Covermark® Foundation to set the foundation on the skin and render a matte, natural-looking result all day long.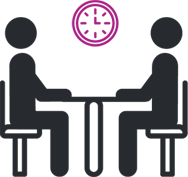 Arrange a
meeting

(For Healthcare Professionals)
Arrange a demonstration, this can be arranged either face to face within your department or digitally.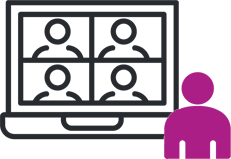 Covermark®
Video
(For Patients & Healthcare Professionals)
Watch our application guide video which provides some helpful advice on how best to apply Covermark®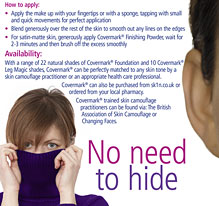 Download our digital product leaflet to learn more about Covermark®, from the different shades available to product information.
Using

the Product

Covermark® Foundation is a camouflage foundation used to cover any skin imperfection including birthmarks, vitiligo, rosacea, and various pigmentation disorders. It is also extremely effective in the concealment of tattoos, acne and post-operative scarring.

Skin camouflage may be used as an adjunct to a topical and/or oral treatment regime that has been prescribed to improve symptoms in some skin conditions. Skin camouflage is used to alleviate the psychological, physical and social effects that an imperfect (or altered) image can have on people's lives, by simple application that renders an immediate and long-lasting effect.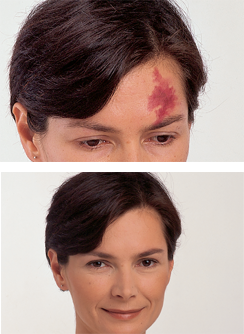 Availability
With a range of 22 natural shades, Covermark® Foundation can be perfectly matched to any skin tone and may be prescribed, with Covermark® Finishing Powder by healthcare professionals as a Borderline Substance.
It is usually necessary to refer a potential patient to a camouflage practitioner who will assist the patient in concealing their skin condition.

is available at all good pharmacies
Where can I find a

Covermark®trained camouflage practitioner?

Covermark® trained skin camouflage practitioners can be found via:
The British Association of Skin Camouflage or Changing Faces.
Pack Sizes
15ml Foundation Jar
25g Finishing Powder Jar

Adverse Effects
Adverse events should be reported to Derma UK on +44 (0)191 375 9020