Throughout 2021, Derma UK delivered three webinars held in partnership with the British Dermatological Nursing Group. The "Going back to basics" webinar series covered a wide range of dermatological topics, starting with "The Practical Management of Psoriasis", followed by "Managing Patient Itch", and finally concluding with "The Practical Management of Eczema" which was held last week.
Here at Derma UK we are committed to supporting Dermatology not only through our portfolio of trusted brands but through resources and education, so we would like to thank everyone who attended over the year.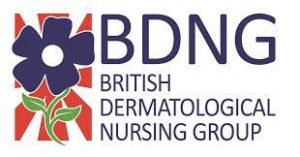 If you were unable to join us for any of the webinars or would like to re-watch them, please head to the Educational Resources section of the Derma UK website where you will find all three. Upon completion, simply populate the CPD Confirmation form and press submit, and your certificate will be issued to you.
We hope that you will join us in the new year, where we will be hosting further educational webinars in partnership with the BDNG.
Please note these webinars are for Healthcare Professionals only.