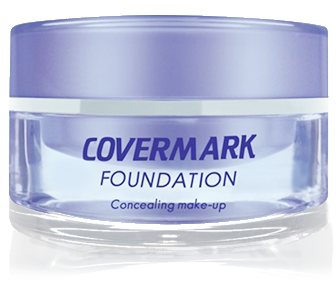 Product Indication
Covermark® is a world leader in cosmetic camouflage and has a prestigious history of more than 80 years. Covermark® foundation is 100% water and sweat proof, proven to maintain coverage for 24 hours and provides a natural-looking finish. The unique formula was the first and only skin camouflage to be awarded a US patent back in 1932 and the specialised camouflage make-up contains substantially more pigments in its preparation compared to ordinary fluid foundations.
Use of Product
Covermark® Foundation is a camouflage foundation used to cover a very broad range of skin conditions including birthmarks, vitiligo, rosacea and various pigmentation disorders. It is also extremely effective in the concealment of tattoos, acne and post-operative scarring.
Covermark® Finishing Powder is a silky, loose, setting powder applied after Covermark® Foundation to set the foundation on the skin and renders a matte, natural-looking result all day long.
Where to Obtain Covermark®: 
With a range of 22 natural shades, Covermark® Foundation can be perfectly matched to any skin tone by a Skin Camouflage Practitioner (please see below) and may be prescribed by a health care professional.
It is usually necessary for the user to visit a trained camouflage practitioner who will assist the patient in concealing their skin condition.
Please note:
The Covermark original colours are available to order from all pharmacy outlets. Currently the new Covermark colours, 7A, 8A and 1C-12C, are not available from Boots the Chemist but are available from all other high street pharmacies.
Where can I find a Covermark® trained camouflage practitioner?
To find a trained Covermark® camouflage practitioner please go to: The British Association of Skin Camouflage or Changing Faces
Pack Sizes

Covermark® Foundation 15ml/ 18g Jar

Covermark® Finishing Powder 25g Jar
Adverse Effects
Adverse events should be reported to Derma UK on +44 (0)191 375 9020
Certificate of Authenticity