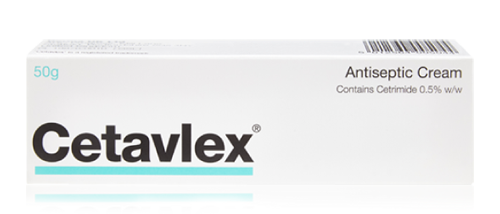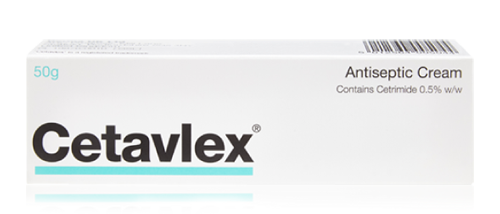 Product Indication
Cetavlex® cream contains a chemical called cetrimide.  It is used as an antiseptic cream to treat skin disorders such as minor wounds, minor burns, cuts and nappy rash.
How to Use Cetavlex® Cream:
Apply liberally to the affected area
In some cases, it may be advisable to cover the wound or burn with a clean dressing after you have applied the cream.
Where to Obtain Cetavlex® Cream:
Cetavlex® Cream can be bought at your local pharmacy and is also available on prescription from your doctor.
Product Information:
For full details about Cetavlex® cream please see the Patient Information Leaflet below.
Due to regulatory changes, the content of the Patient Information Leaflet (Revised January 2015) may vary from the one found in your medicine pack.  Please compare the 'Leaflet prepared/revised date' towards the end of the leaflet in your pack, with the date on the document below, to establish if there have been any changes.
If you have any queries about your medication, please contact your doctor or pharmacist.
Pack Sizes
50g tube
Active Ingredients
Cetrimide 0.5% w/w
Adverse Effects
Adverse events should be reported. Reporting forms and information can be found at https://yellowcard.mhra.gov.uk. Adverse events should also be reported to Derma UK on +44 (0)191 375 9020
Certificate of Authenticity