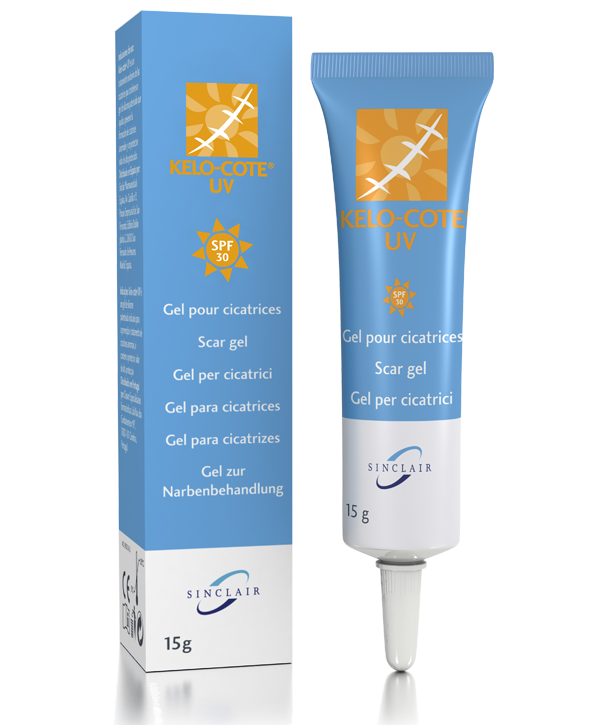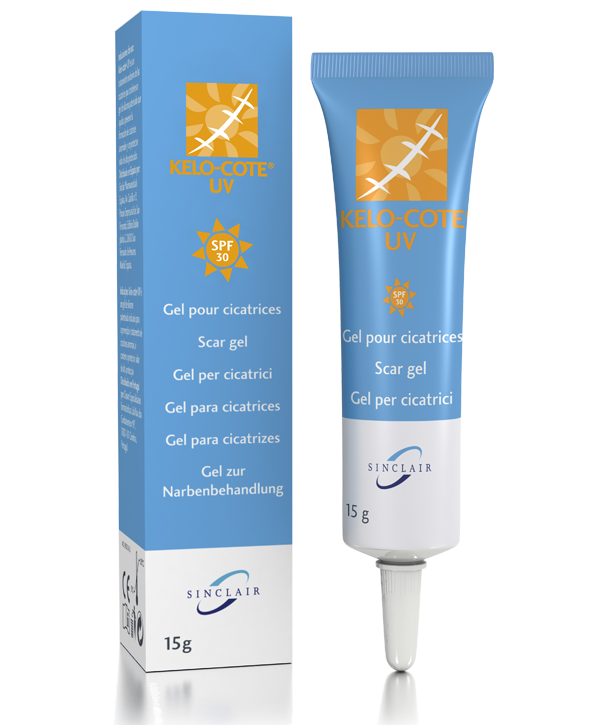 Product Indication
KELO-COTE® UV is a patented topical silicone gel for the management and prevention of excessive scars, such as hypertrophic and keloid scars.
It has been shown to flatten, soften and smooth scars, relieve itching and discomfort, as well as reduce the discoloration associated with scarring.
KELO-COTE® with SPF 30 was specifically developed to protect new and old scars from the aggravating effects of the sun, by preventing sun-induced redness and hyper-pigmentation while improving overall appearance.
This unique technology allows the gel to self-dry and form a flexible, breathable, waterproof layer that binds to the outer layer of skin, providing hydration and protection to the scar.
How to Use KELO-COTE® UV:
Ensure that affected area is clean and dry.
Apply evenly in a thin layer 30 minutes before sun exposure and allow to dry
Apply KELO-COTE® twice daily
Once dry, cosmetics may be applied.
Keep babies and young children out of direct sunlight.
Recommended minimum treatment time is 60-90 days. Larger and older scars may take longer and continued use is recommended if improvement is still seen after the initial 90 days.
Where to obtain KELO-COTE® UV:
KELO-COTE® can be bought at a local pharmacy and is also available on prescription
Pack Sizes

15g
Active Ingredients
Polysiloxanes, Silicone Dioxide
Adverse Effects
Adverse events should be reported. Reporting forms and information can be found at https://yellowcard.mhra.gov.uk. Adverse events should also be reported to Derma UK on +44 (0)191 375 9020
Certificate of Authenticity