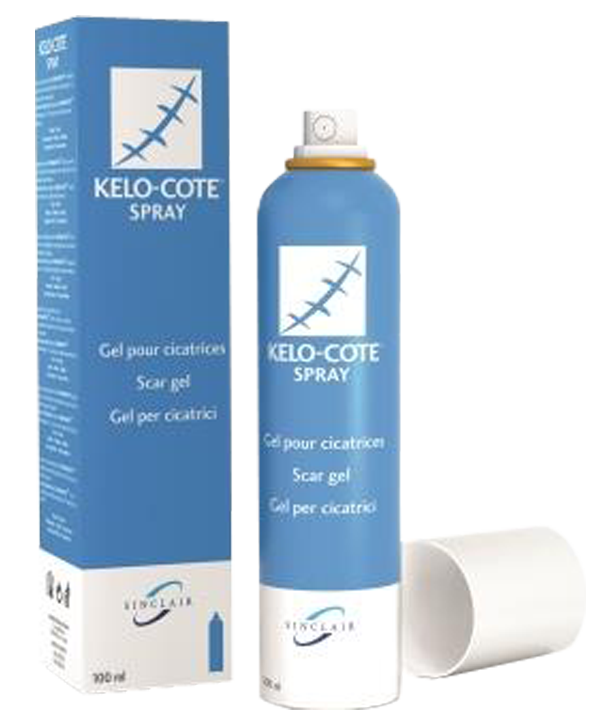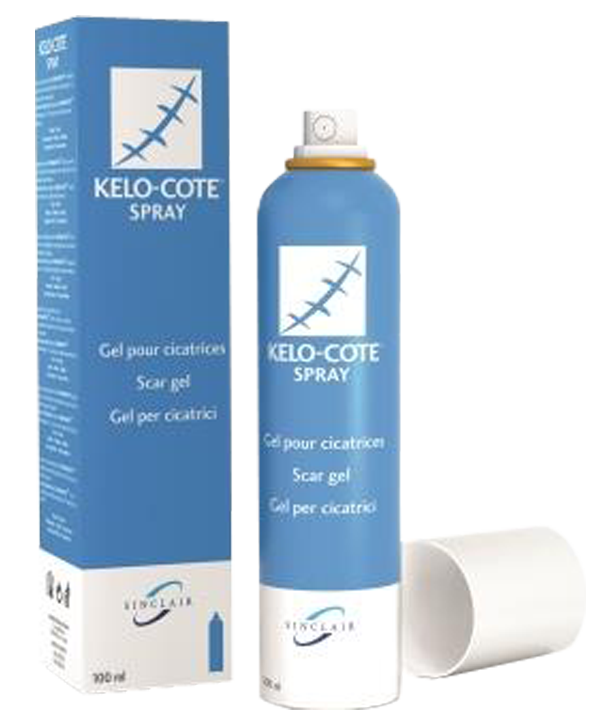 Product Indication
KELO-COTE® Spray is a lightweight, self-drying silicone gel spray for the treatment of scars. It rapidly dries to form a protective barrier which is gas permeable, flexible and waterproof.  The barrier forms a bond with the outer layer of dead skin cells and acts as a shield against chemical, physical and microbial invasion of the scar, while assisting with hydration. This allows the scar to heal naturally and improves the physiological and cosmetic appearance of the scar.
KELO-COTE® Spray can be used on joints, flexures, hairy areas and large area scars such as those caused from burns or major trauma.
How to Use KELO-COTE® Spray:
Shake can well before use.
Ensure that the affected area is clean and dry.
Remove cap from the can.
Hold can 6 to 8 inches from the surface to be treated.
Spray along the length of the scar in a light, sweeping motion.
KELO-COTE® Spray should be applied in a very thin, even coating with no holes or gaps on the affected area.
Allow to air dry before covering with sun block or pressure garments.
KELO-COTE® Spray should dry in 2-3 minutes. If the spray is pooling, dripping or running you have sprayed too much. Gently remove the excess and allow the drying process to continue.
KELO-COTE® Spray should be applied twice daily for 90 days for maximum effect and can be applied under pressure garments and sunscreen. Recommended minimum treatment time is 60-90 days. Larger and older scars may take longer and continued use is recommended if improvement is still seen after the initial 90 days.
Where to get KELO-COTE® Spray:
KELO-COTE® Spray can be bought at a local pharmacy and is also available on prescription
Pack Sizes

100ml
Active Ingredients
Polysiloxanes, Silicone Dioxide
Adverse Effects
Adverse events should be reported. Reporting forms and information can be found at https://yellowcard.mhra.gov.uk. Adverse events should also be reported to Derma UK on +44 (0)191 375 9020
Certificate of Authenticity